These paper bells are very simple to make and look super impressive! They would make beautiful decorations hanging in different sizes for a party or wedding. They also make great Christmas tree ornaments.
What you need
A square piece of paper*
Double sided tape (or regular tape rolled) or glue
Needle and thread if you want to hang
Bone folder if you have one
*Card stock or poster board will hold the shape quite nicely and make a sturdy ornament but I also made with flimsy origame paper and it worked fine. For the larger gold bell in the pictures I used a sheet of poster paper cut in to a square shape (22 inches square). I painted it with some metallic paint.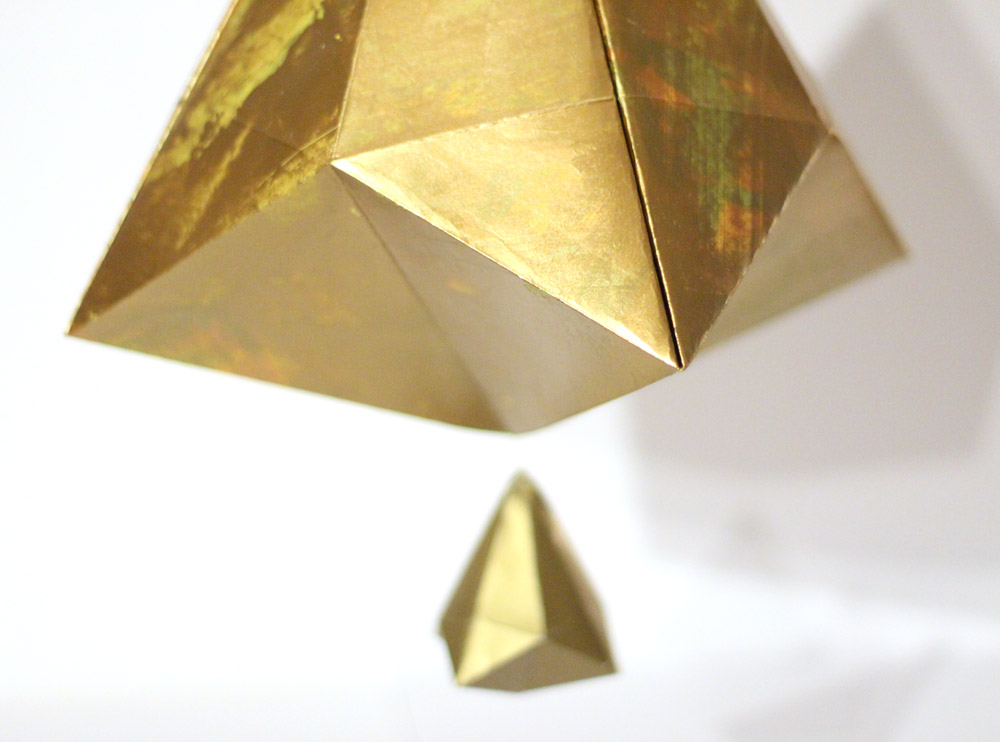 How to make a paper bell
1. Fold your square in half and open up again.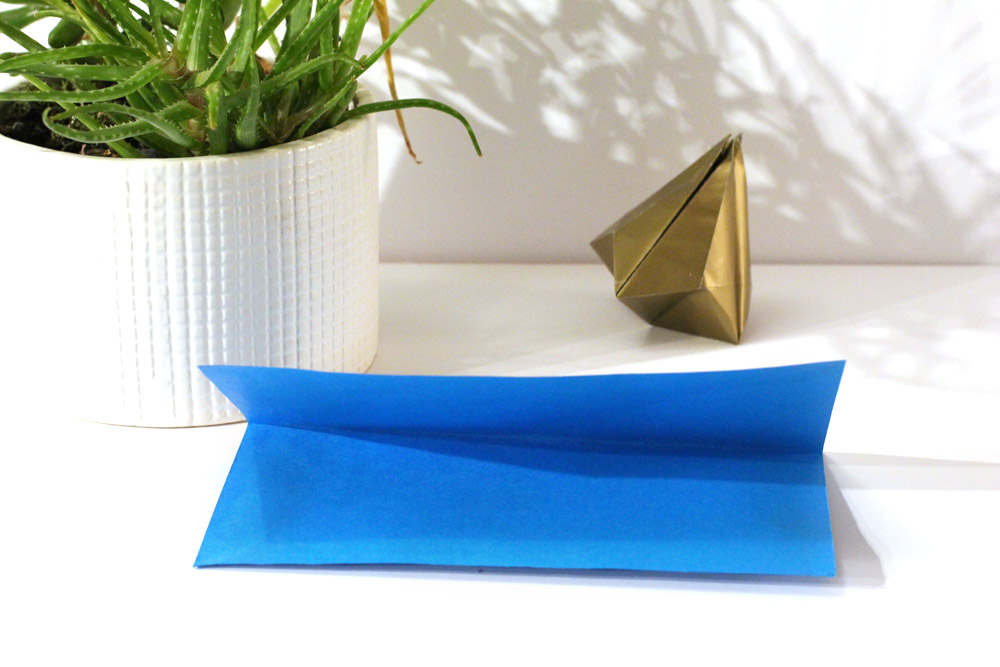 2. Fold in half the other way and open paper.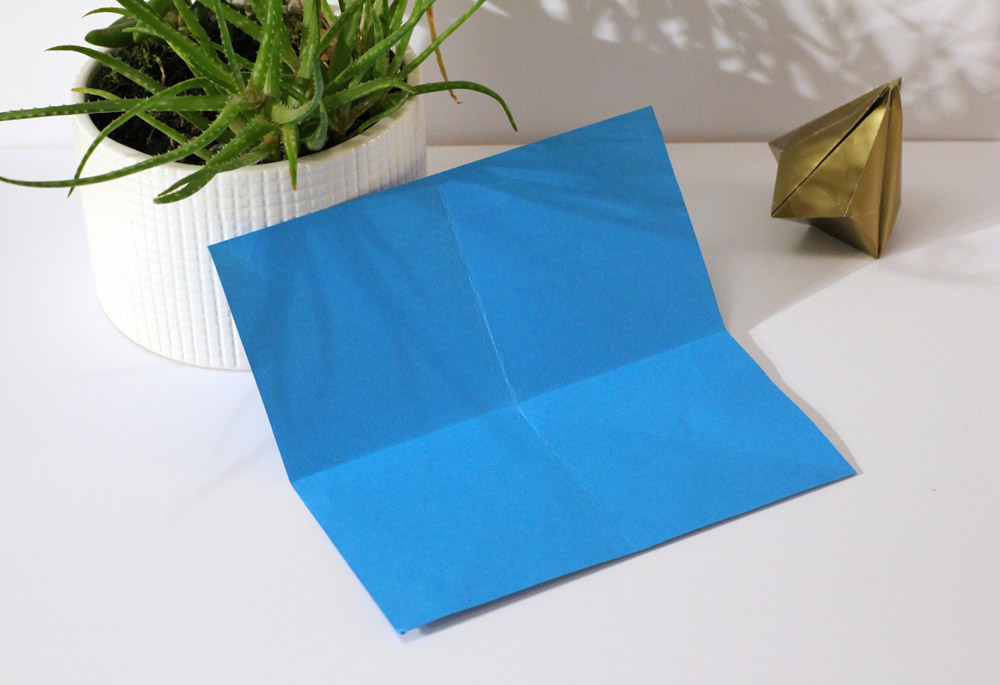 3. Fold in half diagonally and re-open.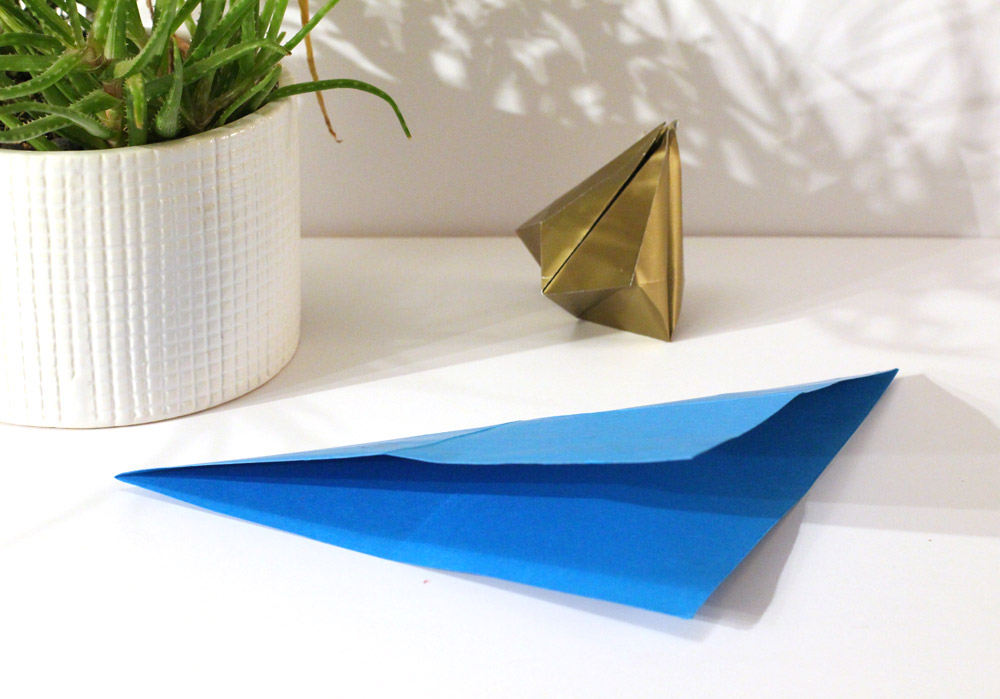 4. Fold in half and diagonally the opposite way from the last step and open back up.
5. Start with one corner and fold the left and right sides in and down so they meet in the middle as if you were making a paper airplane. Open the paper.
6. Repeat the last step with the remaining three corners.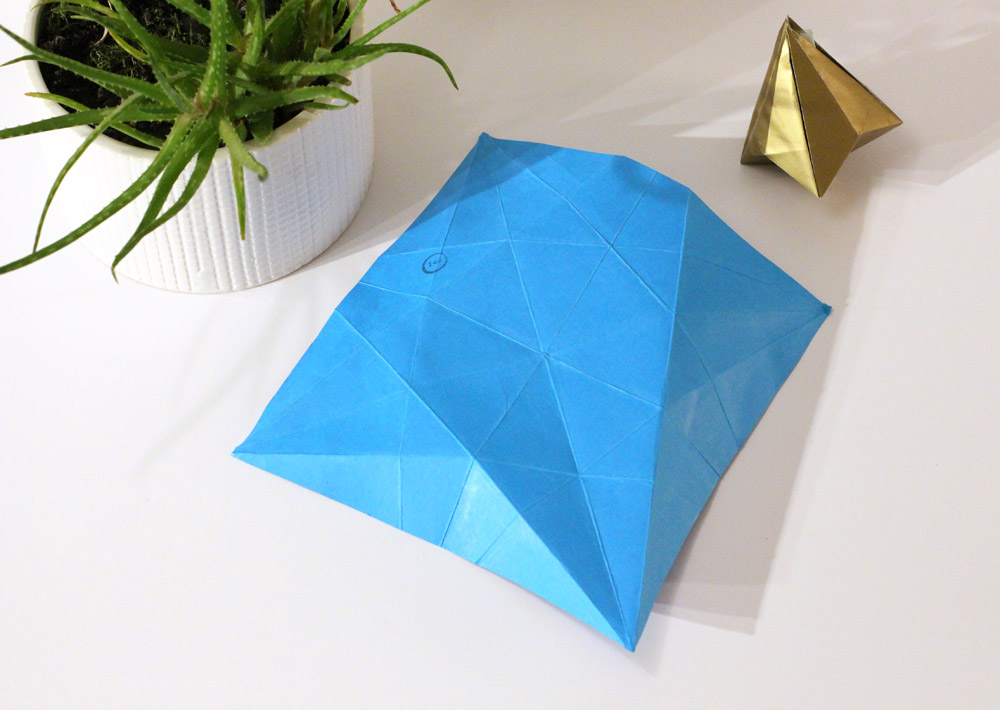 7. With your paper unfolded, hold it in the palm of one hand and gently push the middle of each side (the part between the airplane folds) towards the centre of your paper. It should look something like this:
8. Now start to gently push down on the centre of the paper and if you've made all your folds correctly the 4 points should pop up to make your bell.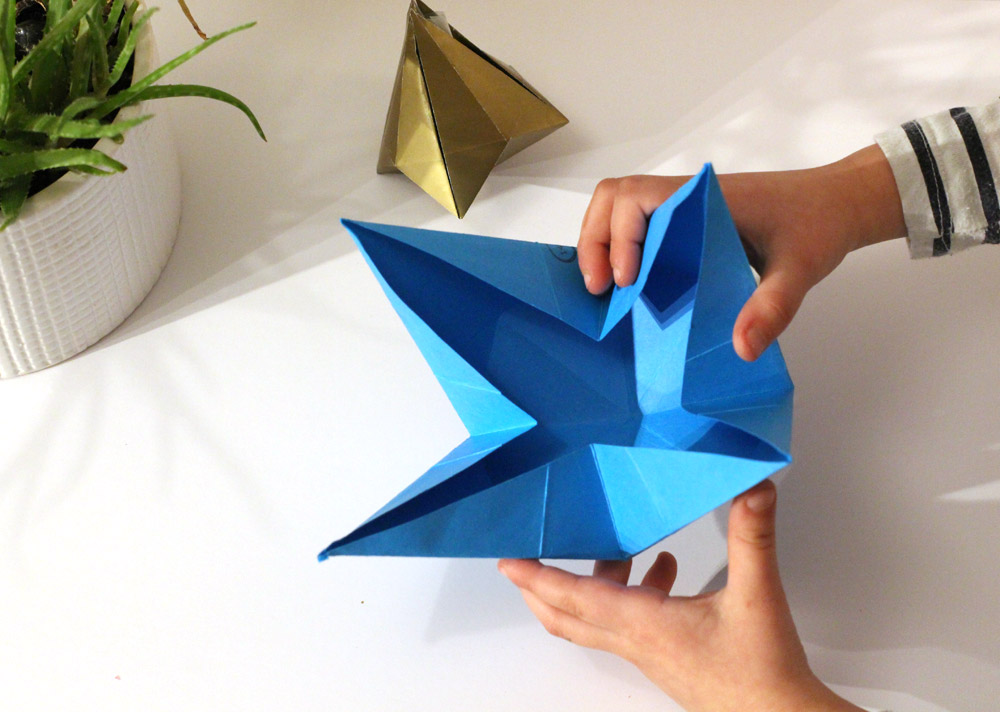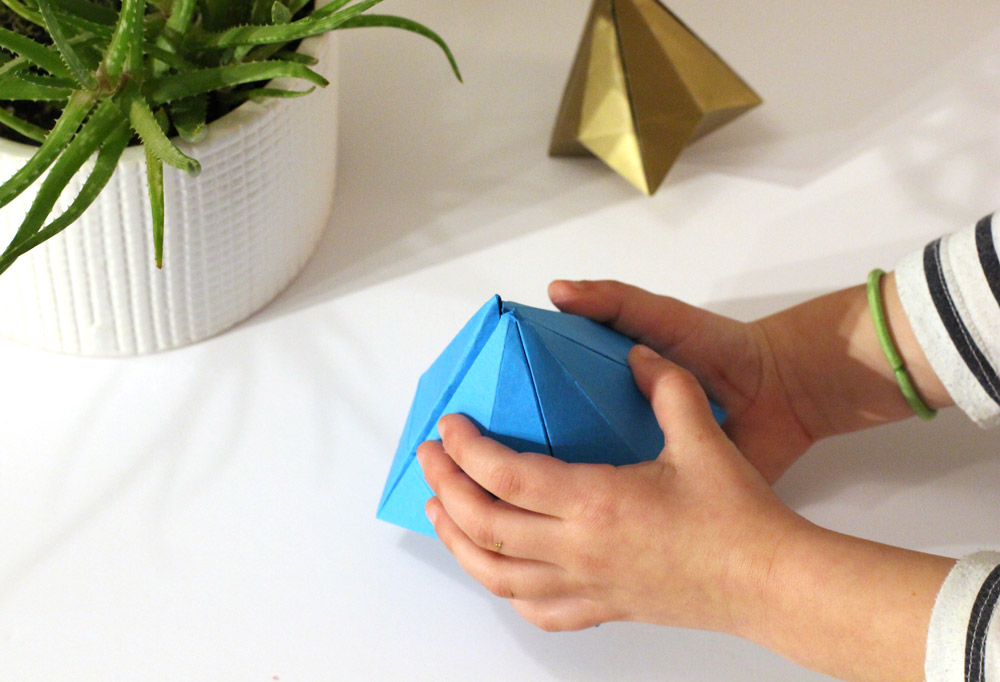 To secure your bell you can put some double-sided tape between each airplane fold and gently press the sides together. You could also use some glue. To make mine extra secure I used a needle and thread and made a few stitches around the top points. For the double bell pictured below I threaded the smaller bell through the bottom of the larger one before securing the larger one shut.
A note on folding
If you have a bone folder or the handle of a wooden spoon or similar, you can rub this along all your creases to make them sharp. This will help the final shape pop open.